4UB "THE FLY" U2 Backing Track For Singer (Karaoke Style)
Audio clip: Adobe Flash Player (version 9 or above) is required to play this audio clip. Download the latest version here. You also need to have JavaScript enabled in your browser.
4UB "THE FLY" U2 Backing Track For Guitar Player
Audio clip: Adobe Flash Player (version 9 or above) is required to play this audio clip. Download the latest version here. You also need to have JavaScript enabled in your browser.
4UB "THE FLY" U2 Backing Track For Bass Player
Audio clip: Adobe Flash Player (version 9 or above) is required to play this audio clip. Download the latest version here. You also need to have JavaScript enabled in your browser.
4UB "THE FLY" U2 Backing Track For Drummer
Audio clip: Adobe Flash Player (version 9 or above) is required to play this audio clip. Download the latest version here. You also need to have JavaScript enabled in your browser.
Ascoltala Qui Sopra In Streaming… Click PLAY To Listen !!!
RECORDED BY 4UB, Italian U2 Tribute
GUITAR & SECOND VOICE: "Anx" Andrea Perego
BASS: "Ando" Alessandro Pallavidini
DRUM: Claudio Rizzo
SOUND DIRECTOR: "Anx" Andrea Perego
Primo singolo estratto da "Achtung Baby" (1991)… il suono di quattro uomini che vogliono abbattere The Joshua Tree come disse Bono stesso, viene riproposta attualmente e rimodernizzata in occasione del 20° Anniversario dell'album, eliminando i suoni elettronici e metallici usati negli anni 90, rivisitando completamente il riff di batteria.
"The Fly? Well to me it's the sound of four men chopping down the Joshua Tree."
Bono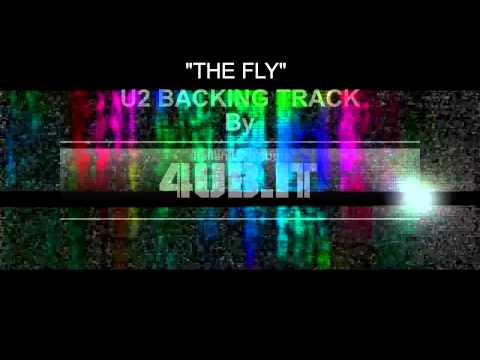 © Copyright by 4UB.IT.   Tutti i diritti riservati. All Rights Reserved.
956 Visite totali, 1 visite odierne